Administration
Easy user management
User management is easy thanks to Datawing's Associate facilities. Your staff join Datawing as individuals and then you invite them to join your organisation as an associate.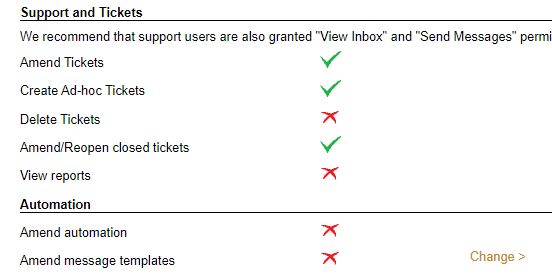 Comprehensive security
Create as many security groups as you like and assign associates to them. Grant individual groups access to different support facilities or other facilities on your organisations page.
Create message templates
Create templates for your automated messages or to help you draft ad-hoc messages. Pick up information about the creator of a ticket in merge fields to personalise your messages.