Ticket Management
Take control of your tickets and empower your organisation
Your support agents will love our help desk facilities because they have been designed with around the latest social concepts with simplicity and clarity all the way.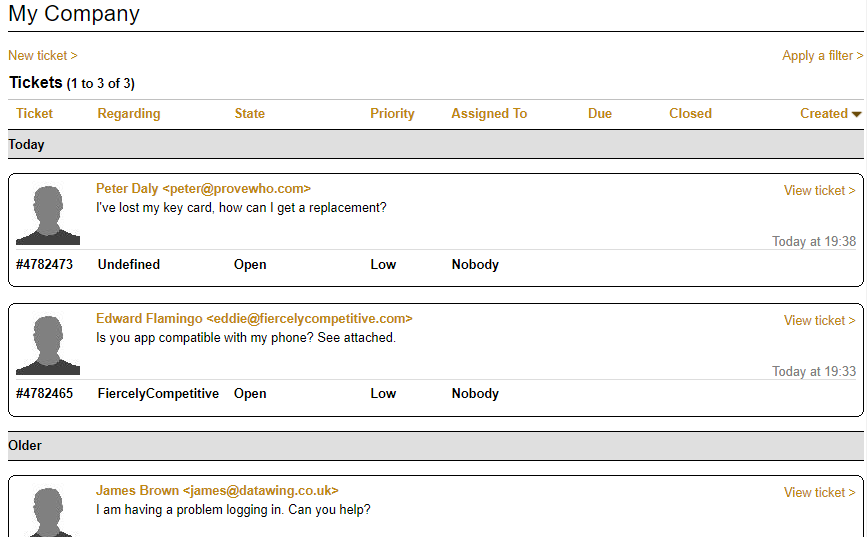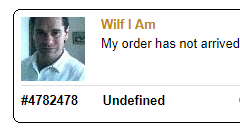 Social design
Get a feel for the person you are providing support to, see their profile image next to their support request.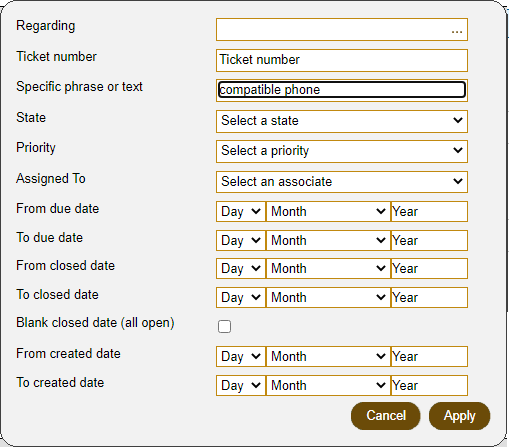 Advanced filters to find tickets
Quickly locate tickets using the powerful search options within your help desk.
Search specific ticket data and refine your search using a range of filter options including: key words, dates, status, priority, assignment and which of your customers the ticket relates to.

Organise your tickets
Organise and sort your tickets by state, priority, assignment, date raised, due date or closed date.

Custom ticket states and priorities
Create custom ticket states (such as "open", "review pending" or "closed") and priorities (such as "high", "medium" or "low").
A ticket that simplifies support
When viewing a ticket all the options you need are immediately to hand. View and make changes to the ticket state, priority and dates, comment on the ticket, reply to the ticket, and assign the ticket.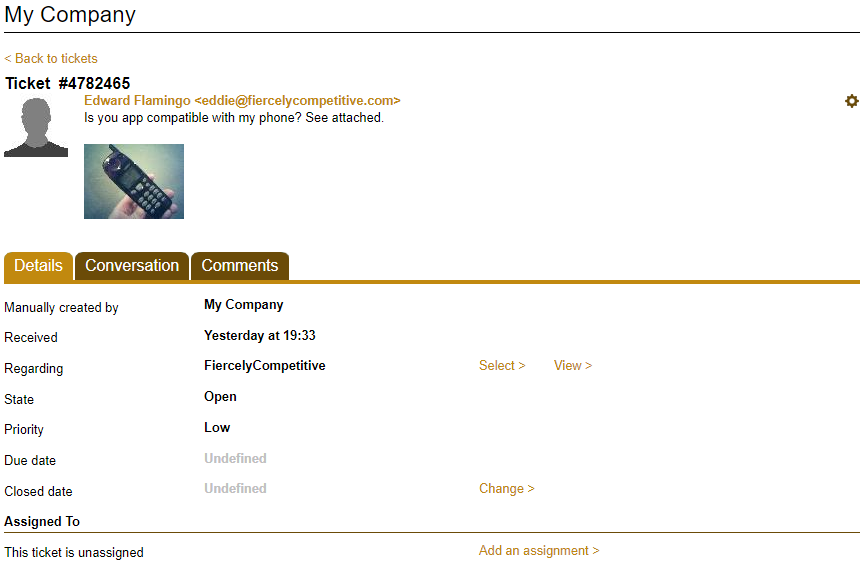 Track a whole conversation
See how a conversation relating to a ticket has progressed. Collaborate by forwarding, copying or sending messages to other Datawing users, associates or e-mail recipients.

Attach comments to your tickets
Configure the support facilities to make the comments visible or invisible to the user.